Our biological clock helps regulate many regenerative pathways in our body and is closely aligned with our sleep-wake cycle. Disruption of this cycle affects our health through increased risk of cardiovascular disease, hypertension, dementia, and accelerated aging.
Changes in our breathing pattern during sleep, specifically sleep-disordered breathing (SDB), is an important cause of sleep-wake cycle disruption, along with insomnia and inadequate sleep. The most common type of SDB is obstructive sleep apnea (OSA), commonly referred to as "sleep apnea." It is well-established that SDB can accelerate age-related decline in health.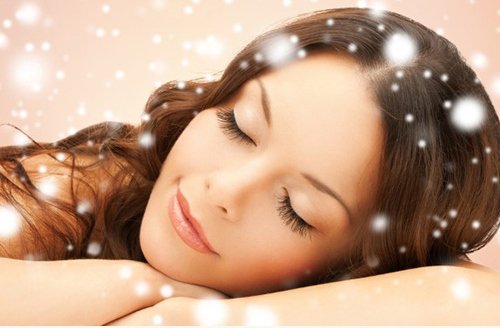 Believe it or not, disruption in sleep can also affect how our skin ages. During youth, the human face is closer to an idealized proportionality. As we age, the structural integrity that helps to define the ideal proportionality changes and contributes to an aged appearance. Disruption in our sleep-wake cycle can accelerate how the skin ages.
On a structural level, aging of the youthful face occurs due to changes to one of the scaffold elements that help to maintain the youthful appearance – collagen. Collagen homeostasis, the process by which older collagen is degraded and new collagen is synthesized, is important for maintaining the body's pool of collagen. Like many homeostatic pathways in the body, collagen homeostasis is closely related to the sleep-wake cycle.
Sleep Quality Affects Your Skin
What does that mean? The body's ability to degrade older collagen and synthesize new collagen is crucial to the structural integrity of the face and helps to maintain a youthful appearance. A recent study demonstrated sleep-wake cycle disruption can lead to accelerated aging by reduced production of new collagen.
Additionally, disrupted sleep can impede the skin's ability to recover from insult. For instance, good sleepers have a greater ability to recover from UV-induced damage, have improved skin barrier, and self-perception of attractiveness.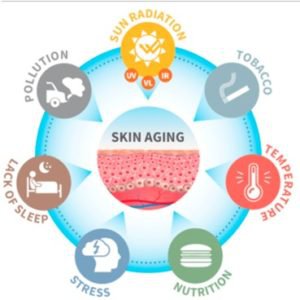 What can you do to help combat the signs of aging?
1. Get quality sleep. 
The quality of one's sleep is equally as important as the quantity. OSA, the most common type of SDB, affects approximately 15-30% of males and 10-15% of females. It is a highly prevalent disease and one that can have devastating effects on the circadian rhythm and overall health, including your skin and appearance. If you or your loved one is worried about abnormal sleeping patterns such as sleep-disordered breathing, see a sleep medicine physician.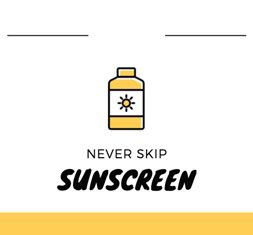 2. Protect your skin from unprotected UV exposure.
This means sunscreen daily. I cannot emphasize enough the importance of daily sunscreen in preventing accelerated aging and skin damage. Prolonged and unprotected sun protection leads to collagen breakdown which hastens the presence of fine lines and wrinkles. Prolonged sun exposure also leads to pigment alteration, easy bruising, and increases the risk of skin cancer.
3. Incorporate a topical retinoid in your skin-care regimen. 
I recommend a topical retinoid/retinol to all of my patients who are concerned with any signs of facial aging in addition to daily sunscreen. These are topical vitamin A derivatives. There are many benefits to adding a retinoid into one's skincare regimen including evening complexion, helping combat fine lines and wrinkles, improvement in acne, and stimulation of new collagen production. There are many formulations of retinoid/retinol and skin irritation is common if not used properly. They can increase your sun sensitivity as well; concurrent sunscreen use is a must. There are many affordable effective options. Consult with your dermatologist for any concerns of facial aging.
Written and edited by:
Drs. Steven Kent & Avinesh Bhar
Dr. Steven Kent is in his final year of Dermatology Residency at the Medical College of Georgia. He is applying for a fellowship in Mohs Micrographic Surgery. His interests within dermatology include surgical and cosmetic dermatology, in addition to medical dermatology. He enjoys spending time with his wife, Amanda, and son, Charles.
Our online sleep doctor(opens in a new tab), Dr. Avinesh Bhar, believes that high-quality care only comes from a trustful physician-patient relationship and is licensed as a Sleep disorder doctor in South Carolina(opens in a new tab) and Florida.